Applications and Services
250+ Enterprise applications integrations to help you build custom business applications with integrated workflows or simply build workflows using the Backflipt iPaaS
Automated Workflows
Build a "Flow" for That!
Make automated workflows using a simple drag and drop approach without any coding. Automate individual tasks for a user into a personalized workflow or build a comprehensive one across multiple applications.

Pick from hundreds of unique workflows or customize one using the elegantly designed UI experience.

Run them through industry leading Clouds or the enterprise hybrid Cloud. These configurations will automatically satisfy your compliance and security needs.
Immersive Experience
Automate efficiently with a captivating UI experience
Citizen developers and IT operations can build applications with enterprise standard security and compliance. You can make apps to establish a business workflow or just eliminate mundane tasks. We offer:
A rich set of customizable templates
Flexible widgets to meet your UI needs
Features that can adapt to your enterprise's style
Embedded apps with contextual relevance
Integration with enterprise SSO
Customizable no-code CSS files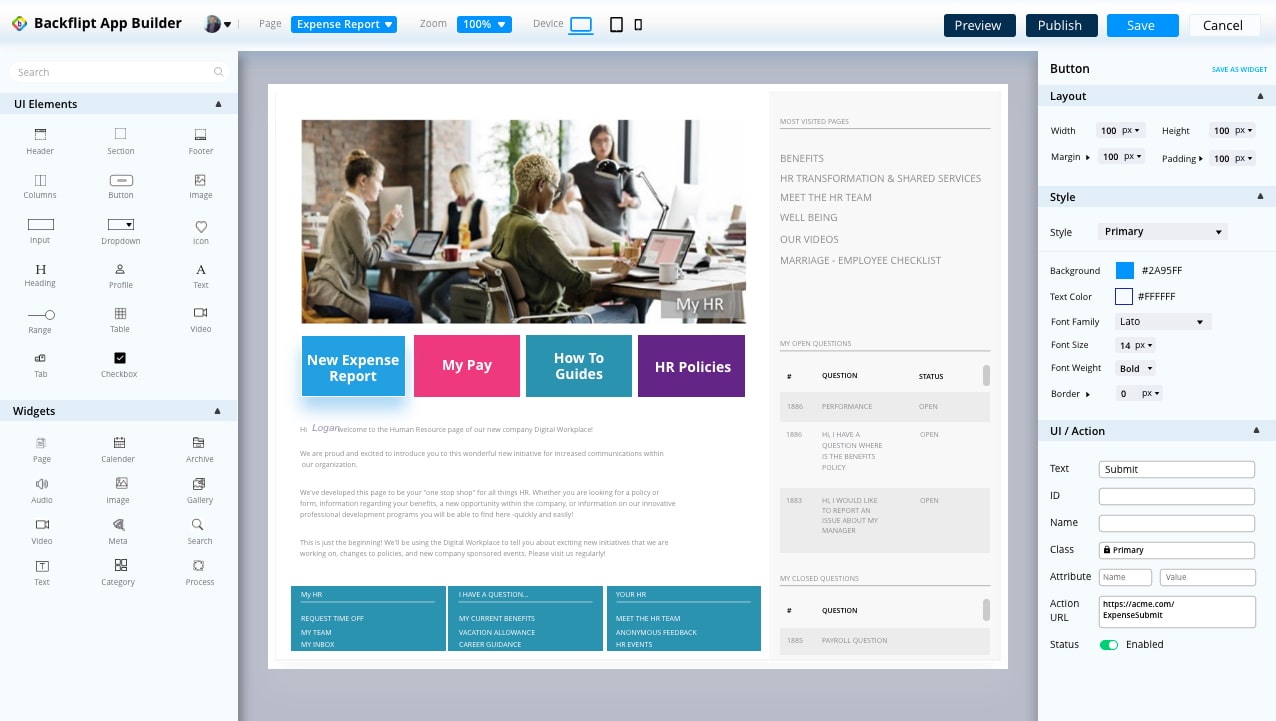 For Enterprises
Designed truly for Enterprise Scale